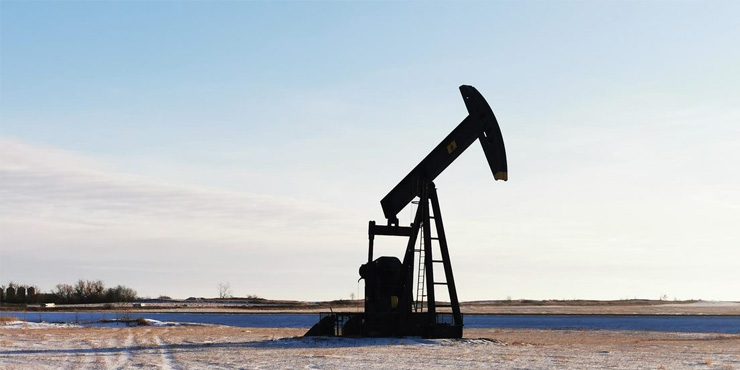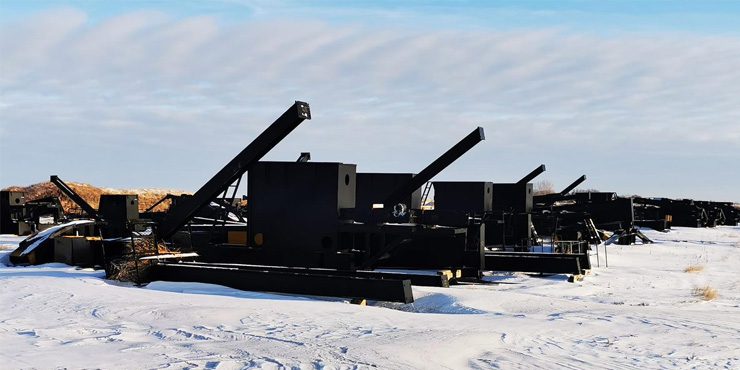 Reliable, Knowledgeable, Experienced.
Prairie Gold Pumpjack Services has been providing quality service and repair to Oil & Gas companies in SK and MB for over a decade. We are a family-run business that has been operating since 2010. Owners (and brothers) Devon and Nathan launched the Frobisher business together, with Dan joining the partnership in 2011. Collectively, our team has 20+ years of experience in the oil industry.
Superbly Engineered, Quality Constructed Units
We pride ourselves in providing the very best value to our customers. We sell new and used pumpjacks as well as our own jacks manufactured in-house. With the experience our team has gained in the field over the years, we know where the most common problem areas and flaws arise and have used our manufacturing process to eliminate these problem areas. Our range of products boasts improved equipment performance and longevity to result in maximum well production and efficiency.
Leading Service Provider
Be it setting your pumpjacks, running routine maintenance, or handling repairs, Prairie Gold Pumpjack Services is here to ensure the smooth operation of your pumpjacks. In addition to providing a comprehensive maintenance program, our services include but are not limited to:
Unit sets
Teardowns
Stroke changes
Flushouts
Inspections
Maintenance
Repairs
Looking for a new Career?
Come to Prairie Gold Pumpjack Mechanics – they offer you training and education. It's personal growth. It's a family business dedicated to your success. Because it's not just a job — it's a career.
Start the next phase of your life with Prairie Gold Pumpjack Services! Be a part of an amazing service and repair provider, and receive group insurance, health benefits, and extended training. You won't regret it! Start your career with Prairie Gold Pumpjack Services today.
Now hiring:
Pumpjack Mechanics and Swampers of all levels.
Description
Seeking ambitious men or women to fill the position of a Pumpjack Mechanic or swamper to assist operator with tasks related to the oil and gas industry. We are a local growing company that offers competitive wages and benefits along with room to advance. Applicants with safety tickets will be interviewed first.
Skills And Abilities
Essential Skills
– Oral communication
– Working with others
– Critical thinking
– Continuous learning
– Credentials (certificates, licences, memberships, courses, etc.)
– Confined Space Entry
– Location Experience
– Prairie region
– Standard First Aid Certificate
– Hydrogen Sulphide Awareness (H2S) Certificate
– Driver's licence
– 1A Truck driver certificate is an asset
Send in your Resume to Box 209, Frobisher, SK, S0C 0Y0
Or stop by in person: SE 13-3-4 W2M Highway 18 E, Near Frobisher, SK
Email: prairiegoldpumpjacks@live.com
The advantages of working with Prairie Gold Pumpjacks include:
Experience
Broad Product Range
Exceptional Equipment Design & Engineering
On-Time & On Budget